In the 1960s, as the superpowers sought to play out their great game in space, one unfashionable borough on the southern fringes of London raised its eyes, looked to the heavens and dared to dream…
Ad Astra Per Croydon: The Lost History of London's Forgotten Spaceport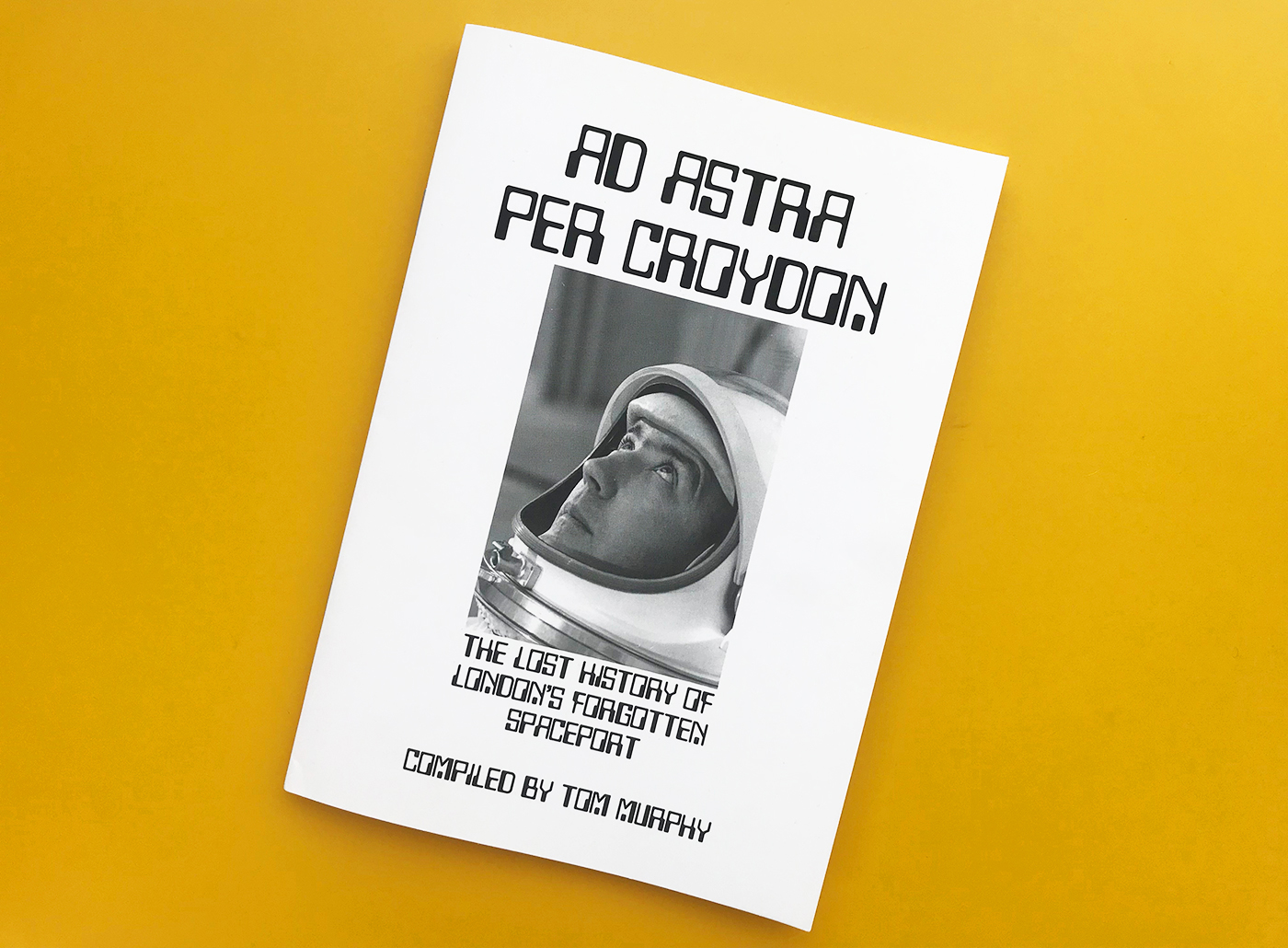 "Brilliant" – John Grindrod, author of Concretopia and Outskirts
Writer and researcher Tom Murphy turns his forensic spotlight on a strangely overlooked episode of space-age municipal history.
28pp, A5, printed zine with card cover; available in print from colossive.com; also available as a PDF from Gumroad.
UPDATE!
Huge thanks to everyone who bought a T-shirt in our latest campaign. We'll be running it again soon, plus we've got another design in the works…
If you'd like to be notified when they're available again, please go to the campaign page on Everpress and register!
You can keep up to date with the latest from Mission Control on Twitter and Instagram (@CroydonSpacept)